Penny Mande
MPRE (Master Practitioner in Real Estate by the EAAB)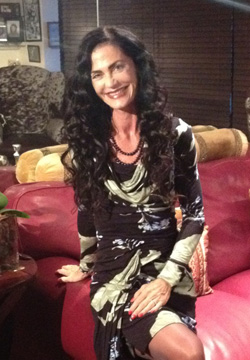 Penny Mande of Mande Properties CC presents 34 years of successful and uninterrupted experience in the Holiday Timeshare Sales, Resales & Rental industry.
Highly regarded by her peers in the business, as an expert in her field, Penny achieved placement in the top 10 ranking with RCI (South Africa) for 10 consecutive years.
Penny is qualified with a MPRE (Master Practitioner in Real Estate by the EAAB). Licensed to operate as a professional Property and Timeshare consultant, Penny and is able to deal with all clients holiday requirements (Buying Selling & Renting) specializing in timeshare sales, resales and rentals throughout SA as well as Villa accommodation renting in Mauritius.
Regulations
New regulations require that all Property and Timeshare Resale and Rental Agents should have completed, and passed as 'COMPETENT', the FETC Real Estate NQF Level 4 qualification by the end of 2011 in order to hold valid Fidelity Fund Certificates by the Estate Agencies Affairs Board from 2012.
History
For the past 34 years Penny Mande has been involved with, and has achieved a "Standard of Excellence" within the Timeshare Industry in South Africa. In 1982, Penny joined Southern Sun Timesharing (now part of Tsogo Sun), and she was present at the launch of their first timeshare resort, being the uMhlanga Sands Resort in uMhlanga Rocks, Durban, South Africa. At the time, the uMhlanga Sands Resort was the flagship of the Southern Sun Timesharing portfolio of resorts.
For many years thereafter, Penny was directly involved in the selling, renting, and purchasing of chalets and weeks on behalf of clients, for the Sabi River Sun Resort, Drakensberg Sun Resort and Pine Lake Resort.
Experience
During her many years of employment and 'hands-on' experience, with Southern Sun Timesharing, Penny accumulated a great depth of knowledge of Sabi River Sun Resort Pine Lake Resort and Drakensberg Sun Resort, including the area surrounding these regions.
Penny was also present at the launch of the above noted resorts including, Beacon Island Resort in Plettenberg Bay , Cabana Beach Resort, uMhlanga Sands Resort and also the Breakers Resort, situated in uMhlanga Rocks, Durban, Kwazulu Natal, South Africa.
Penny was onsite at the uMhlanga Sands, the Cabana Beach Resort and also the Breakers Resort (uMhlanga Rocks) for many years.
New Beginnings
In November 2010, Penny decided to branch out on her own and joined forces with her husband Errol Mande who had been operating "Mande Properties" for the past 20 years. Specialising in the selling, renting and purchasing of timeshare weeks throughout South Africa, Mande Properties is extremely well known in the industry and renowned for its outstanding service. Together, as a couple, Errol and Penny are synonymous with their back up service and professionalism - in 'going that extra mile' to help their clients in every way they can.
VOASA, Estate Agents Affairs Board & Annual Audits
Mande Properties is a member of VOASA and has full Fidelity Fund certificates, both for the company as well as in their own personal capacity as Principals of Mande Properties. These are in place with the Estate Agency Affairs Board, together with the trust account. The company is audited annually, so you can be rest assured that your monies are safe and secure!
Mauritius (additional Portfolio)
Penny is also involved in the renting of superb villas across the island of Mauritius. See website www.Leisure-Options.co.za